When Quality Matters...
Packaging decisions today are dominated by how they will impact on the environment. Sovereign, with almost 30 years experience selling innovative packaging into the upmarket Food and Coffee To Go sector are the perfect partner for your business and will ensure you make the right decisions on sustainability, price and quality.
Next day delivery for all standards orders before 3pm (Mon-Fri)
What makes Sovereign different?
We do things a little differently. We dont just deliver boxes. We provide high quality, cost effective end to end service to guide customers through to the packaging that best suits their business.
PARTNERSHIPS
Rely on our global buying expertise to supply you products from packaging companies that will enhance your business.
ENVIRONMENT
Deep knowledge and expertise in the Circular Economy - recycled and compostable materials.
NEXT DAY DELIVERY
Order by 3pm weekdays inside M25 and get delivery tomorrow
TRUSTED BY OVER 1,000 HIGH END FOOD OUTLETS
Fair and honest advice and pricing without compromising on quality.
UNIQUE IDEAS & INNOVATIVE SOLUTIONS
We work with customers to develop bespoke packaging solutions from paper, board and plastic.
See us on Instagram
Eco Packaging at Sovereign
We have an extensive range of eco friendly sustainable packaging, produced from recycled or fully renewable sources.
We have a large range of compostable packaging made from Bagasse (sugar cane waste) that can be home composted after use.
All packaging in our GoodLife® range is capable of complete biodegradation ensuring they can return to nature quickly.
We can supply sustainable plastic packaging with up to 80% rPET content. PET is highly sought after for recycling in the UK and can be used over and over again.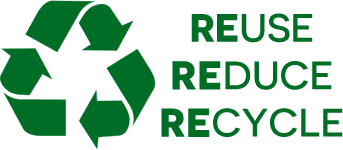 A trusted partner & our clients love us!
For decades Sovereign has been at the forefront of the café culture boom in the UK and across Europe and remain the leading supplier of sustainable packaging with honest environmental credentials.
Contact Us
Unit 30 Pages Industrial Park, Eden Way, Leighton Buzzard, Bedfordshire, LU7 4TZ, UK
Fill in the below form and we will get back to you